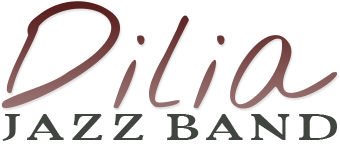 The DUO guitar / Saxophone formula
Small formation but great complicity! The duo offers an intimate atmosphere through the most beautiful songs of jazz and bossa-nova, specially arranged for this instrumental duo.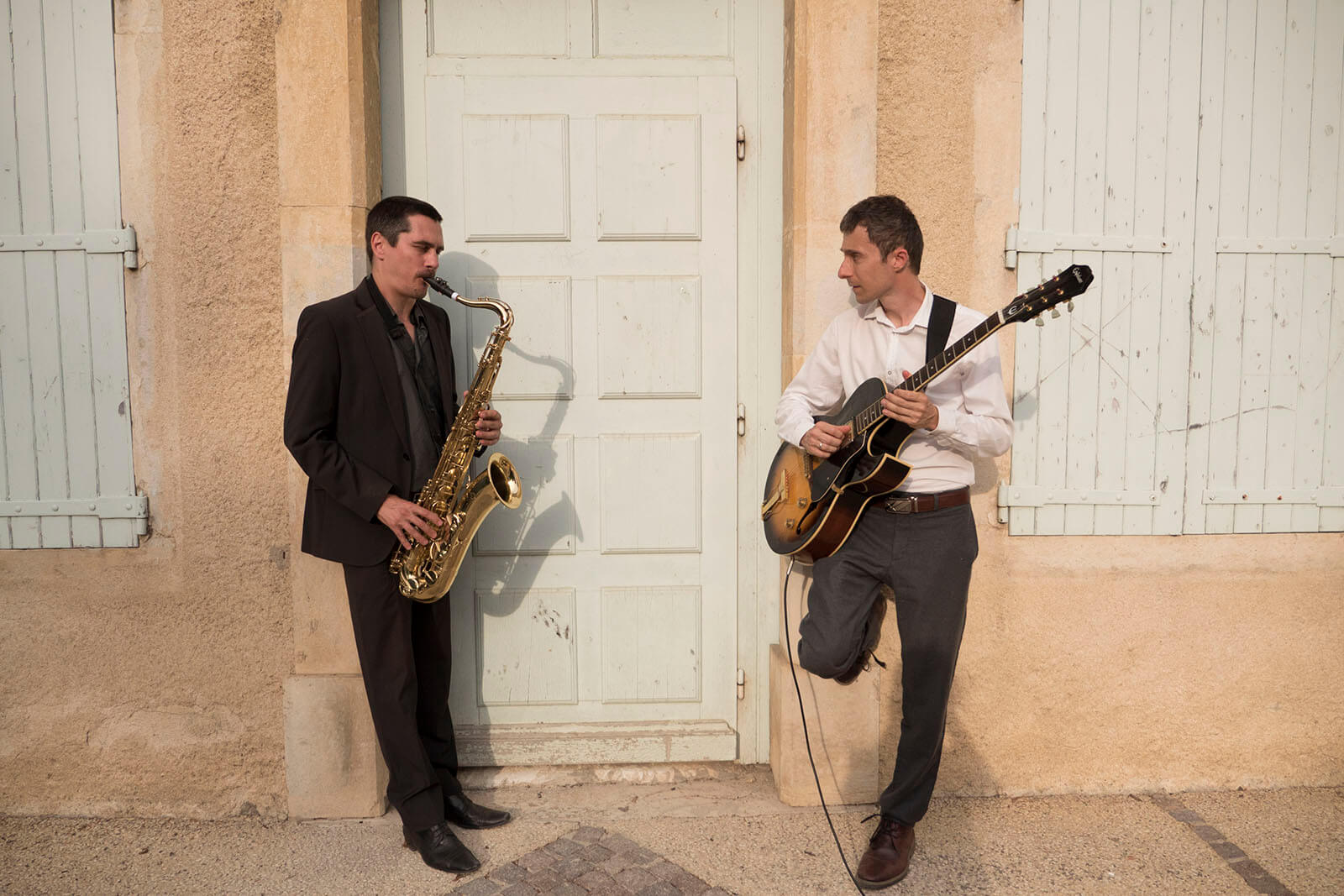 A tasty dialogue between two guitars that revisits essential pieces of jazz, French chanson, gypsy jazz and even pop/rock!
The standard jazz formula: The double bass/guitar/saxophone trio! The repertoire remains the same as with the guitar/saxophone duo formula but integrating an additional double bass brings a different musicality, greater interaction between the musicians without forgetting a visual impact.
A jazz duo/trio will give your event a refined atmosphere as well as a controlled sound volume, your guests will be able to chat easily with each other while bathing in a musical atmosphere appreciated by all.
Professional musicians, we are used to accompanying the important moments in a life: Wedding, Birthday, Baptism etc… the music group Dilia Jazz Band will try to adapt to your particular requests and to possible unforeseen events (rain, schedules, etc.).
Even if the repertoire varies a little according to the formulas, the idea remains the same:
We take up the great standards of Jazz, Bossa Nova, French Chanson and pop/rock etc…
The sound is the spirit remains that of jazz, whether by the choice of instruments (double bass, saxophone etc.) but also by the fact that improvisation remains omnipresent.
We make an original arrangement for each piece but without distorting it.
– Experienced professional musicians
– 100% live music
– Amplification by a sound system which can also be used to play your MP3s at any time
– The possibility of preparing pieces on request and of guiding our repertoire
– Courteous, discreet and elegantly dressed musicians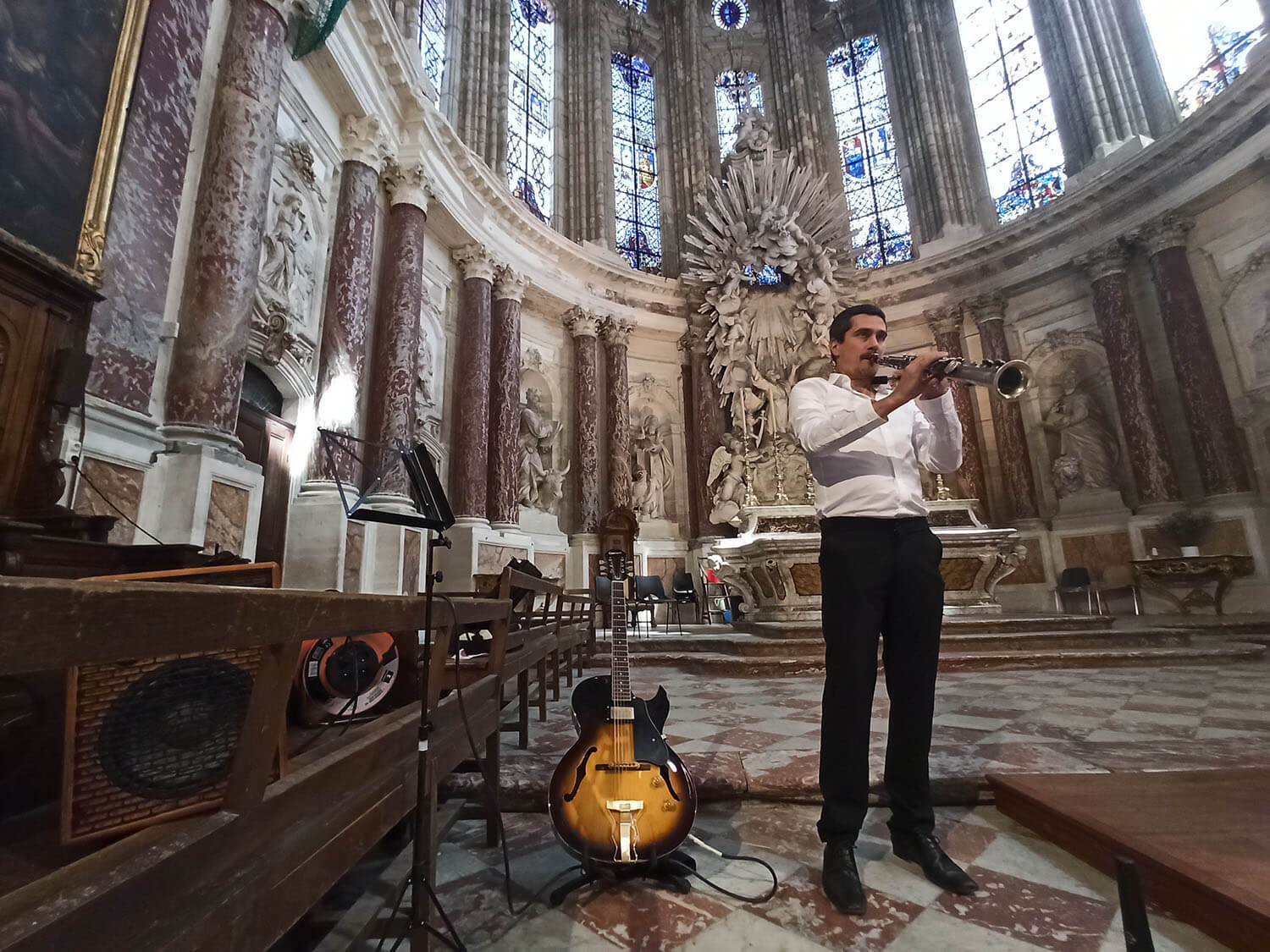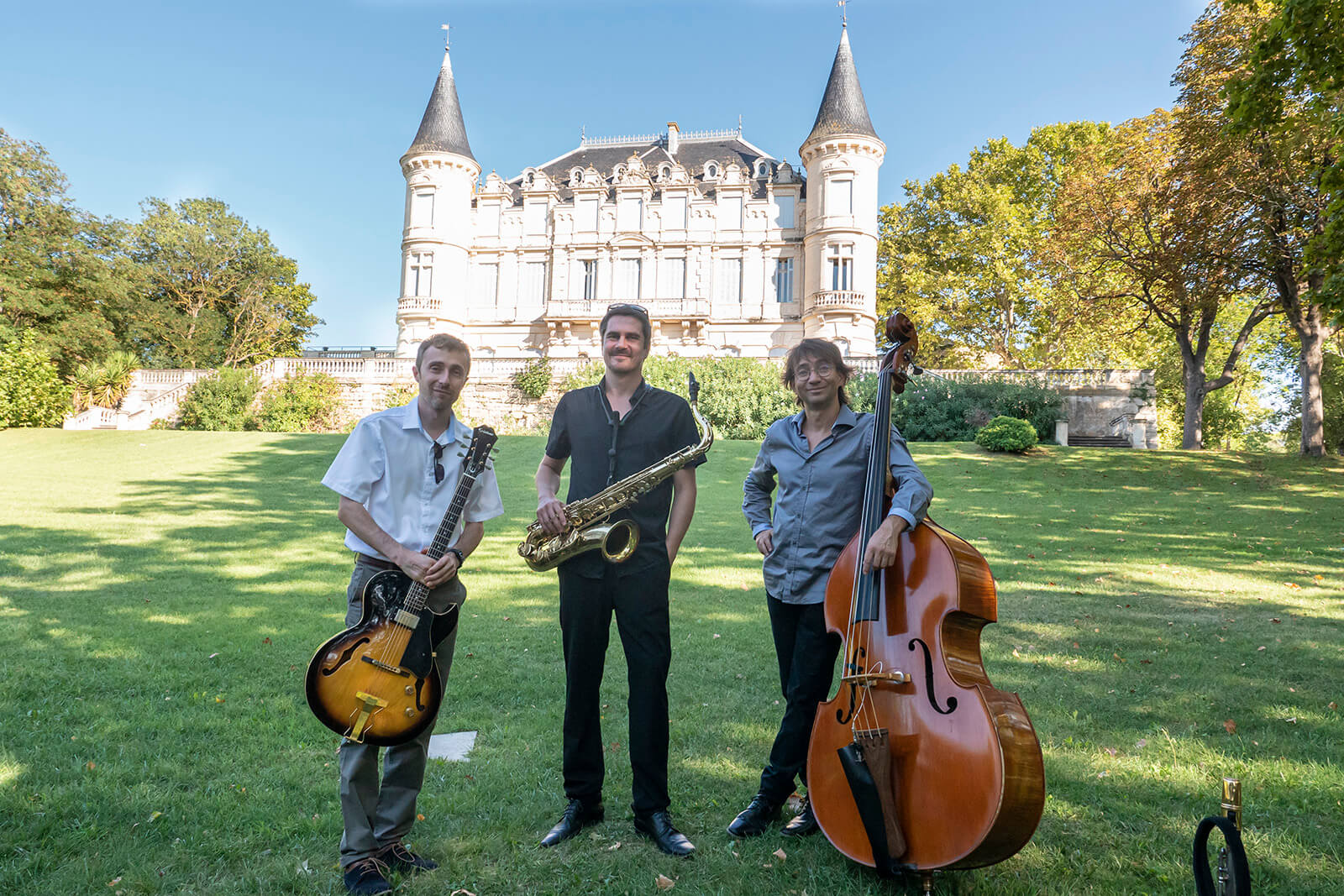 Service provider at your service:
Each event is unique, which is why we are always ready to adapt to what is important to you and to your expectations.
We will be your only contact, easily reachable by email or telephone and can take care of the administrative part such as contracts, deposits, invoices for companies and communities etc…
We can move to Auvergne-Rhône-alpes, Provence-Alpes-Côtes d'Azur et Occitanie : Valence, Lyon, Avignon, Aix en Provence, Orange, Nîmes, Alès, Grenoble, Saint-Étienne etc…
« Dilia Jazzband ont assuré pour notre mariage ! Autonomes, sympathiques, et fiables. Notre interlocuteur Tomy a été très gentil, disponible et arrangeant pour toutes les demandes que nous avons eues pour lui et son équipe. Nous recommandons vivement ! »
« Thank you very much for your performance. We liked it very much. Also Anita will recommend you to other guests who stay at the chateau.
Thank you again for the smooth communication. »
« Merci encore pour votre magnifique concert hier, tout le monde a été enchanté et surtout Maarten ! »
For any request for additional information or a quote, contact us at:
+33 6 98 79 04 00
dilia.jazzband@gmail.com
Or fill out the form opposite, we will respond within the day!
COPYRIGHT © 2022 Dilia JazzBand – www.dilia-jazzband.fr
Tomy Groupe de musique Valence 26